OzHPV provides this service to the HPV Community free of charge.
Ads are previewed to members prior to being posted on this page. Want to see the ads early? Become an OzHPV member.
Send your recumbent-related ads to

OzHPV For Sale ads are also available on Facebook
CRUZBIKE Quest II with SRAM DUAL DRIVE
Front Wheel Drive (FWD) Moving Bottom Bracket (MBB)
This is the foldable / packable 20 inch wheel version that can pack into a suitcase, it has 3 speeds in the hub and a cluster for very wide gear range.
It is fully operational and has been well used. The frame does have scuff marks etc from use as you can see in the pictures (nothing a spray wouldn't fix!)

* No Price Provided
Paul (Gippsland) 0428 247 804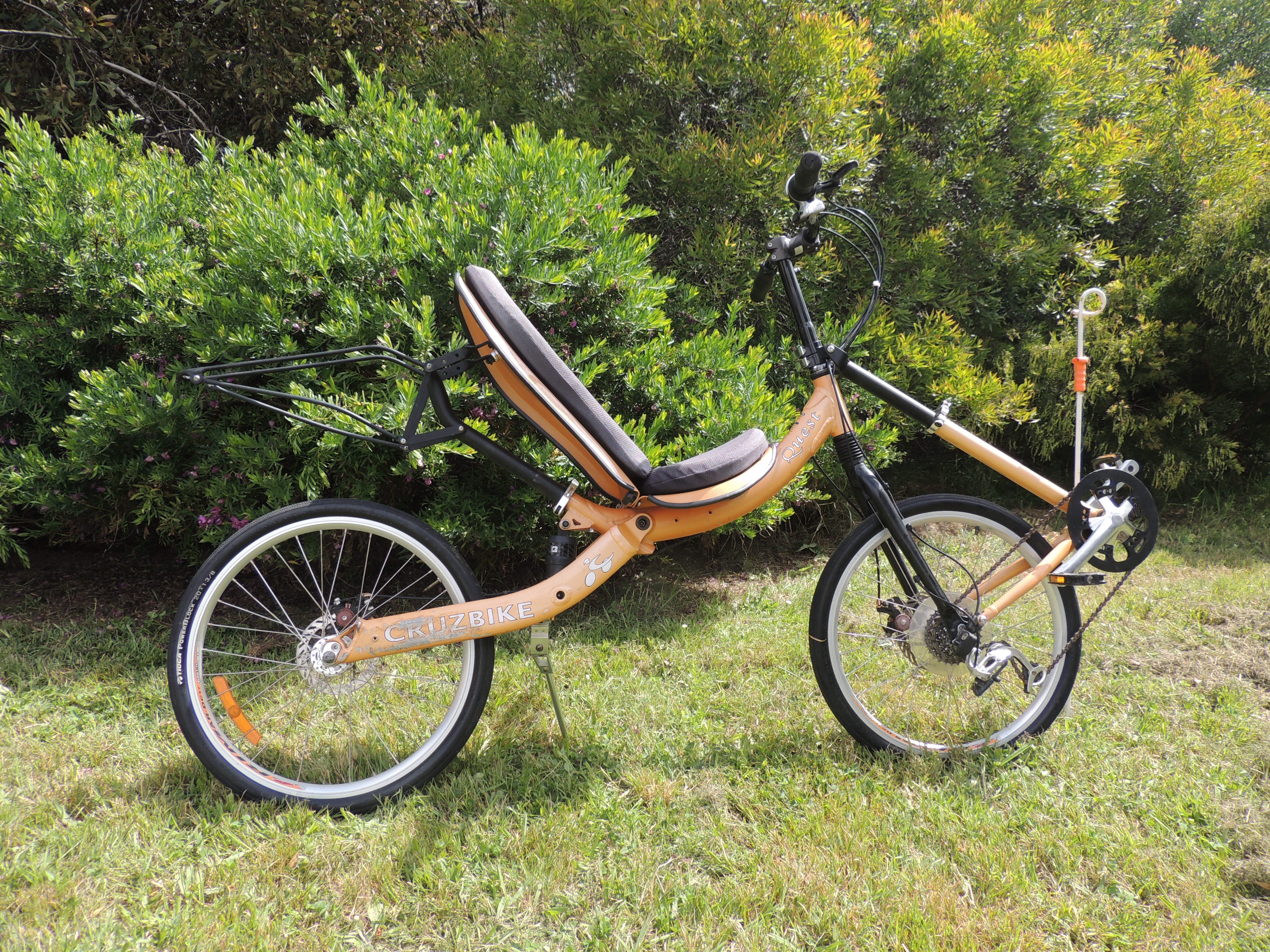 Stolen Members Bike - $1,000 Reward
Stolen: 8pm Sat 8th Jan 2011 Congwong Beach Trail, Botany Bay, La Perouse NSW
ONLY ONE in the world. 2 chains, Mid Mounted Rohloff Hub 010259 Serial MT10700617
Blue bag + 3 shiny stripes. Yellow MET helmet. Red and white lights 2 each.
Parts missing, not worth $1000. Best deal is call 0404 090 490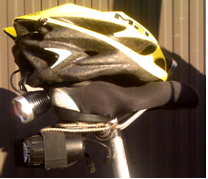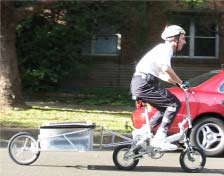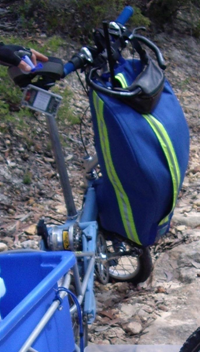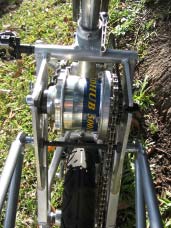 Timber Leaning Trike
Selling my timber leaning trike. This trike has front wheel drive and was built this year. It has a hollow timber frame and weighs approx 18kg.
38t biopace top ring, 11-40t cluster.
Frame material Hoop Pine plywood.
Adjustable seat and handlebars, suit riders approx 173 to 193 cm, 5'8" to 6'4".
Front wheel 559, rear 349.
Removable Seat / Tailbox with replaceable side panels and approx 50l storage.
The trike uses techniques developed in my Industrial Design Master's degree.
It was entered in the Dangerous Designs Timber Competition and the build from routed plywood was documented on my blog, click here for a summary or begin here . A short video is on youtube .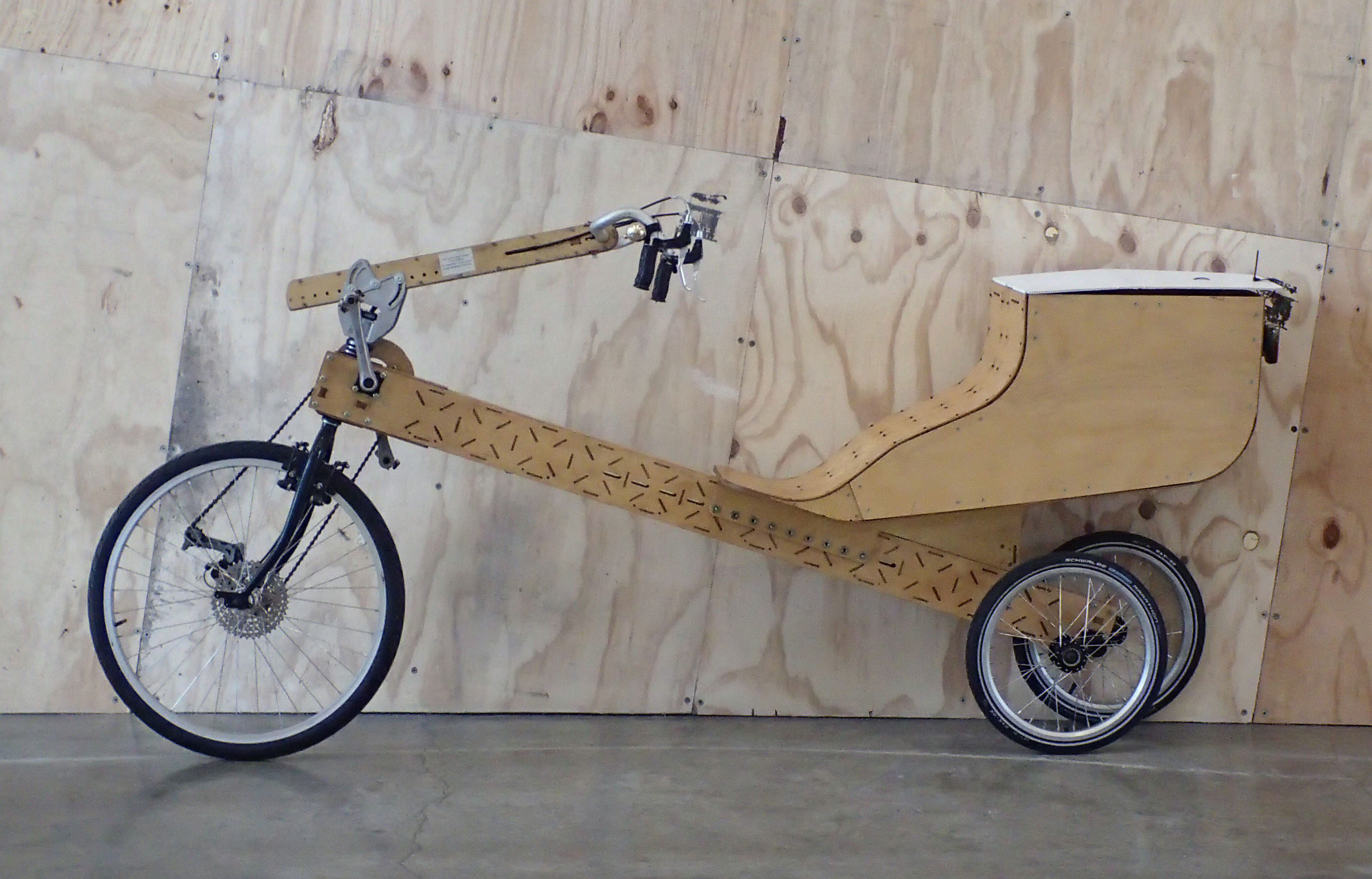 Selling for $3,000 pick up from Clifton Hill, Victoria Australia, or can bring to Bendigo for the OzHpv Challenge.
Steve Nurse 0459341814 or (03) 94818290 or email cesnur (the at symbol) iimetro.com.au
Burley Nomad trailer
Burley Nomad trailer. Seldom used (and only for the grocery shopping).
In as new condition. Includes; rear Cateye LED tail light, flag as well as the optional extra adjustable luggage rack.
$450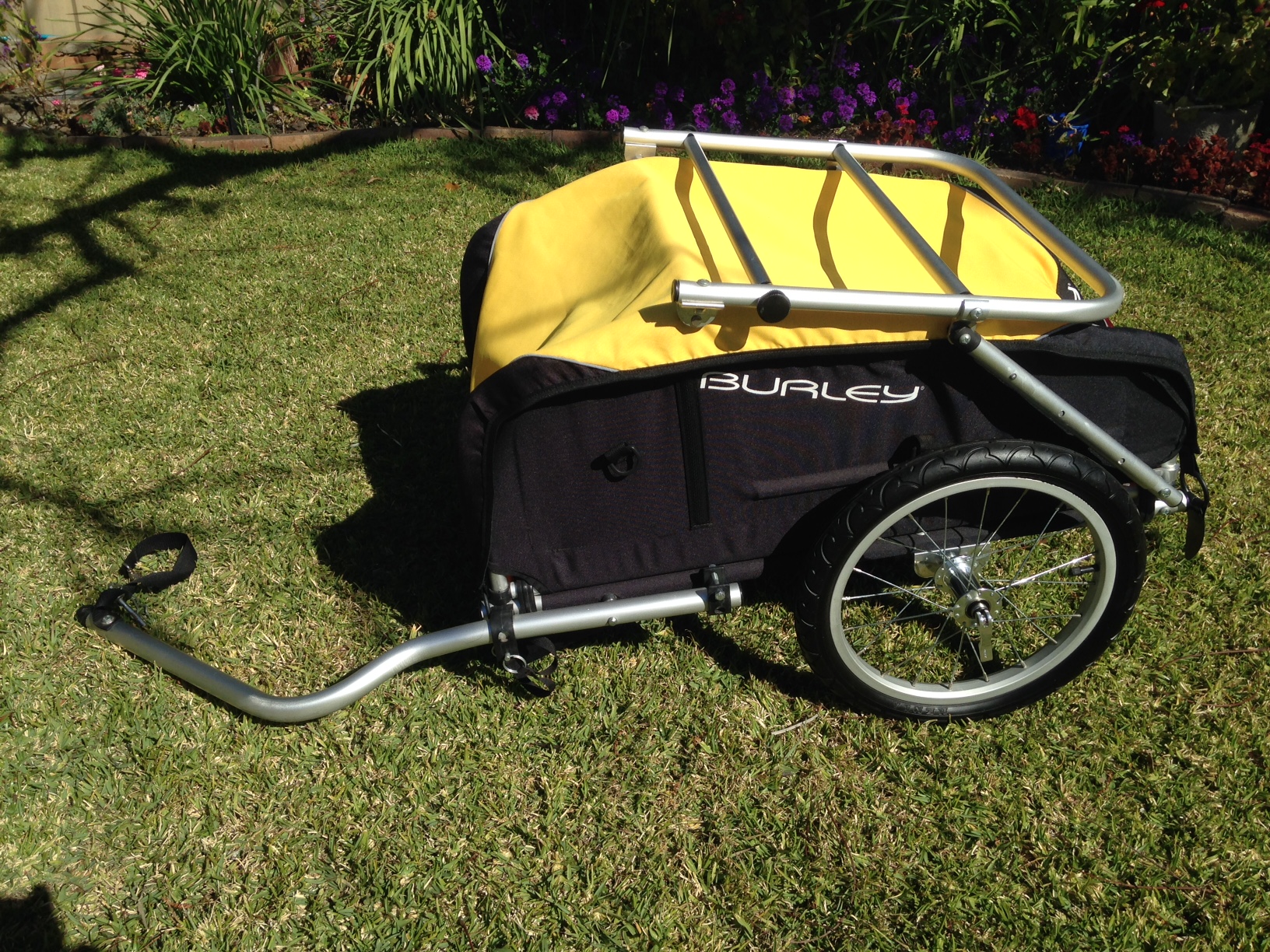 Contact: David on 0407 626 502 or keltish@gmail.com
Location: Kempsey, NSW
It is fleet reduction time!
Challenge Fujin SL 11
Comfortable low racer, variable thickness alloy frame, sweet handling, long distance tourer with M5 22L carbon tailbox. Weight = 11.5kg.
Price: $2400 neg.
See details: http://www.challengebikes.com/fujinsl2_detail.phpBike type:
Wheels: 571C (26in.) x 406C (18in.) Velocity rims.
Steering : Hampster style.
Seat: Carbon . Ventisit pad.
Suit rider height: 1.70/2.00m.
Equipment:
Shifter: XTR thumb.
Front deraileur: Ultegra.
Rear deraileur: XTR; Cassette: 11-32 9 speed.
Crankset: FSA Gossamer, triple, 53/28, 170mm.
Front brake: Challenge; Brake levers: Crosstop.
Contact: David
0418271000
davidcox1@mac.com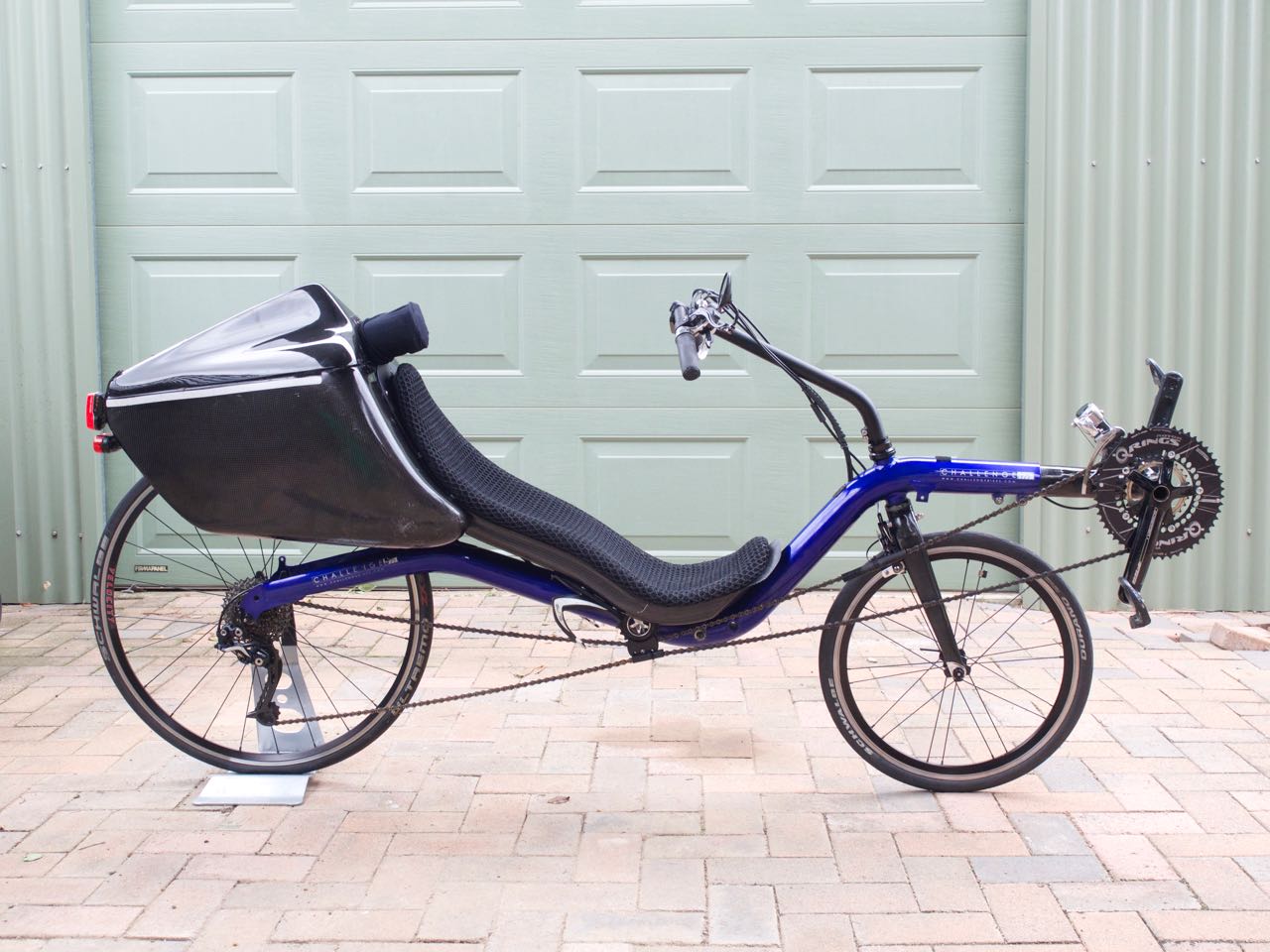 TriSled Apex Trike, special
TriSled Apex based frame, special lightweight build for small rider (suit 160 -165cm, 40 - 50kg rider). Carbon seat with M5 80L lockable carbon tailbox. Weight = 14.5kg. (Approx.11kg without tailbox).
Price: $1800. $1200 without tailbox, (neg). Will sell tailbox separately.
Wheels: 406C (18in.) x 349 (16in). Velocity rims, Schwalbe Marathon tyres.
Seat: Carbon.
Equipment:
Shifter: Shimano bar end.
Front deraileur: Ultegra.
Rear deraileur: Deore; Cassette: 11-32 9 speed.
Crankset: Dura Ace triple, 155mm crank. 53/30.
Front brake: Avid Disk.
Contact: David
0418271000
davidcox1@mac.com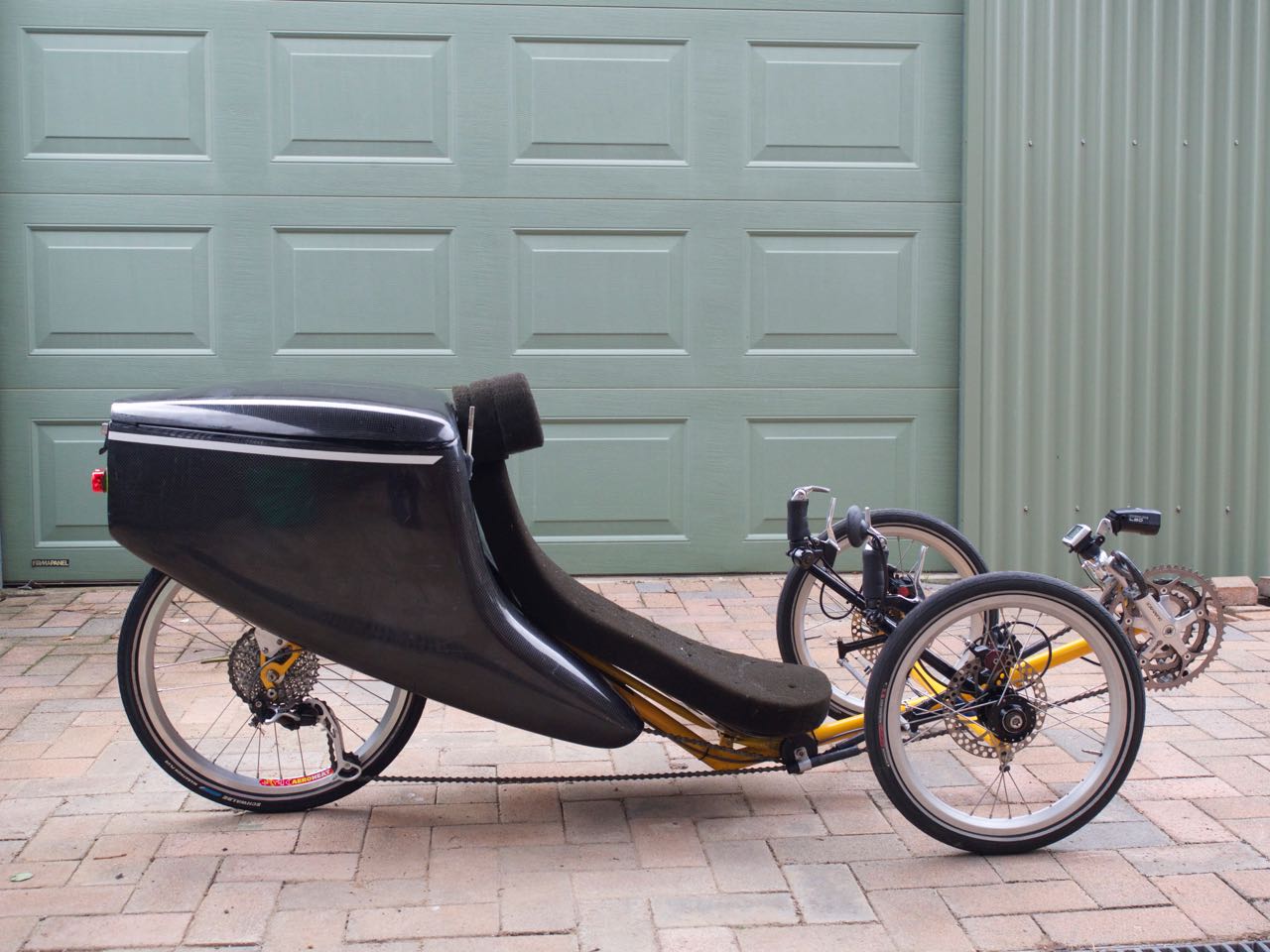 Arkel Panniers
I set of Arkel recumbent specific RT 60 panniers with waterproof covers. Very good condition. Canadian made, weight 3.4kg, 60l capacity, configurable with removable pockets. Designed to fit under seat or on a rear rack, these great panniers have already seen a tour of Europe; where do you want to take them?
See- https://www.arkel-od.com/en/rt-60.html
$400
Contact: David
0418271000
davidcox1@mac.com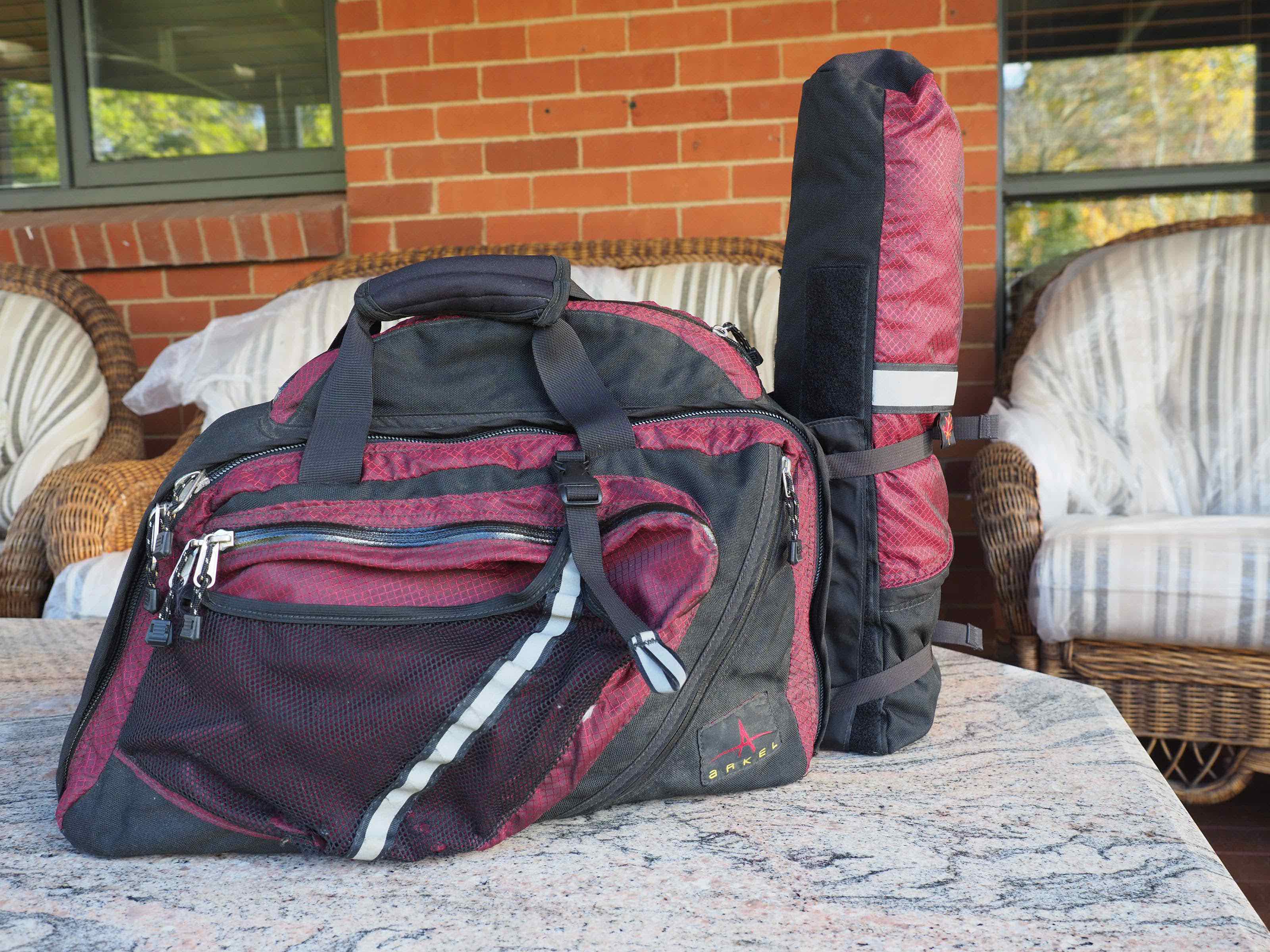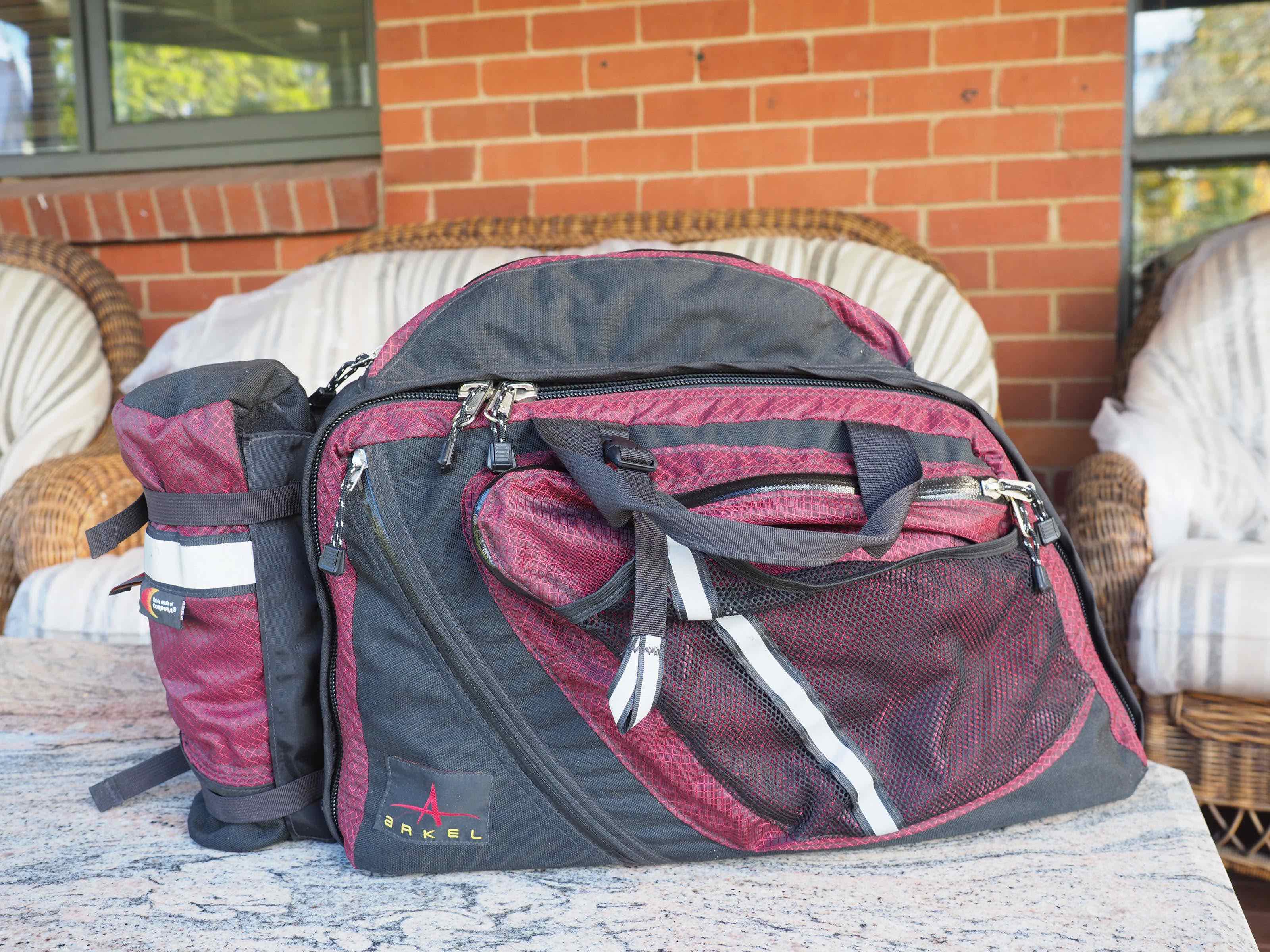 Velokraft VK2 Tail fairing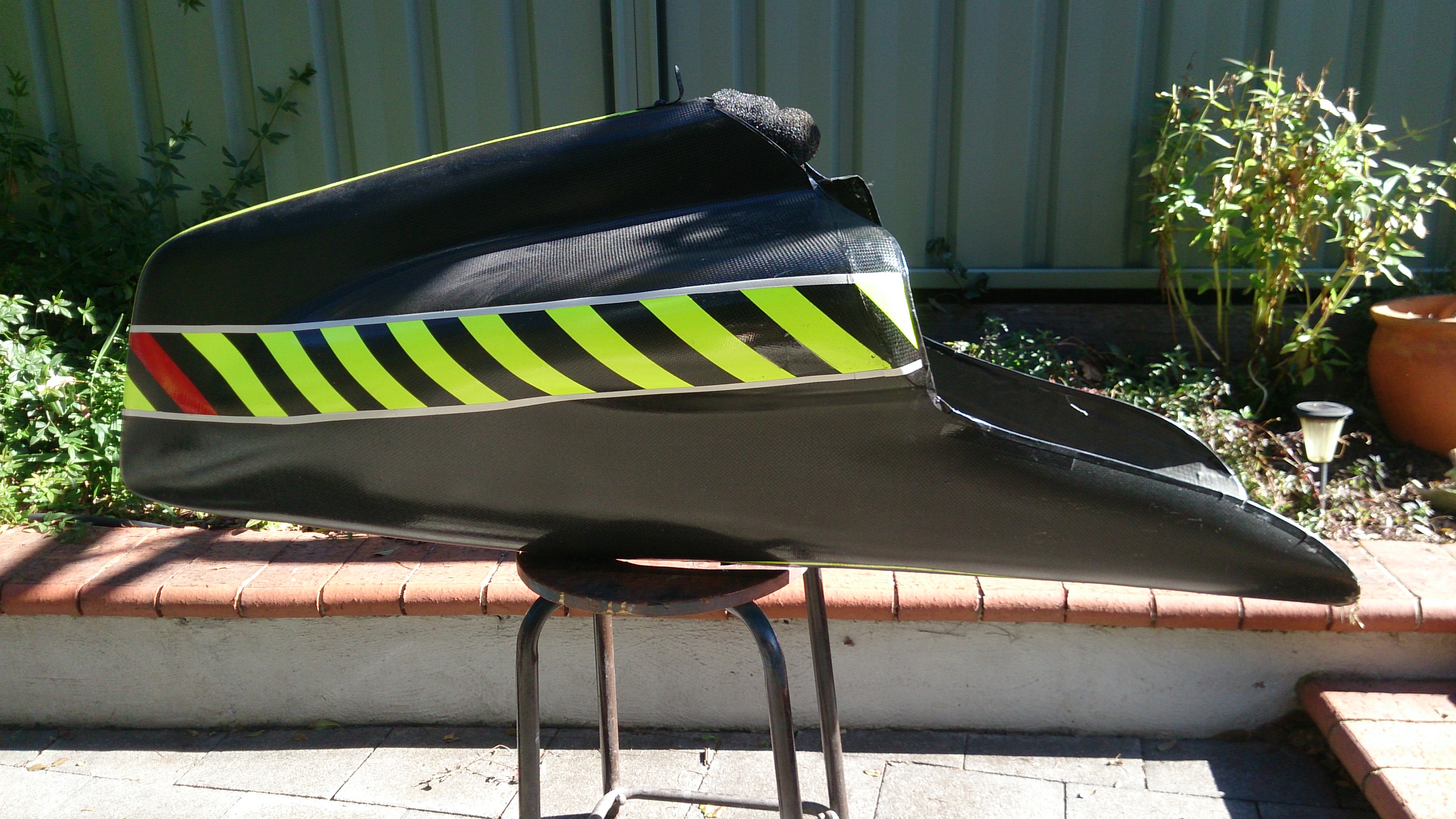 Carbon fibre with internal arch and compartments for storage of gear.
Weight approx 1,000g.
Fits a VK2 specifically. Others may need modification of internal arch.
$550 Location Canberra
Pete H 0422103139
Updated 13/11/2017
Streamliner
Complete bike and fairing. Top sections not shown.
$1,500.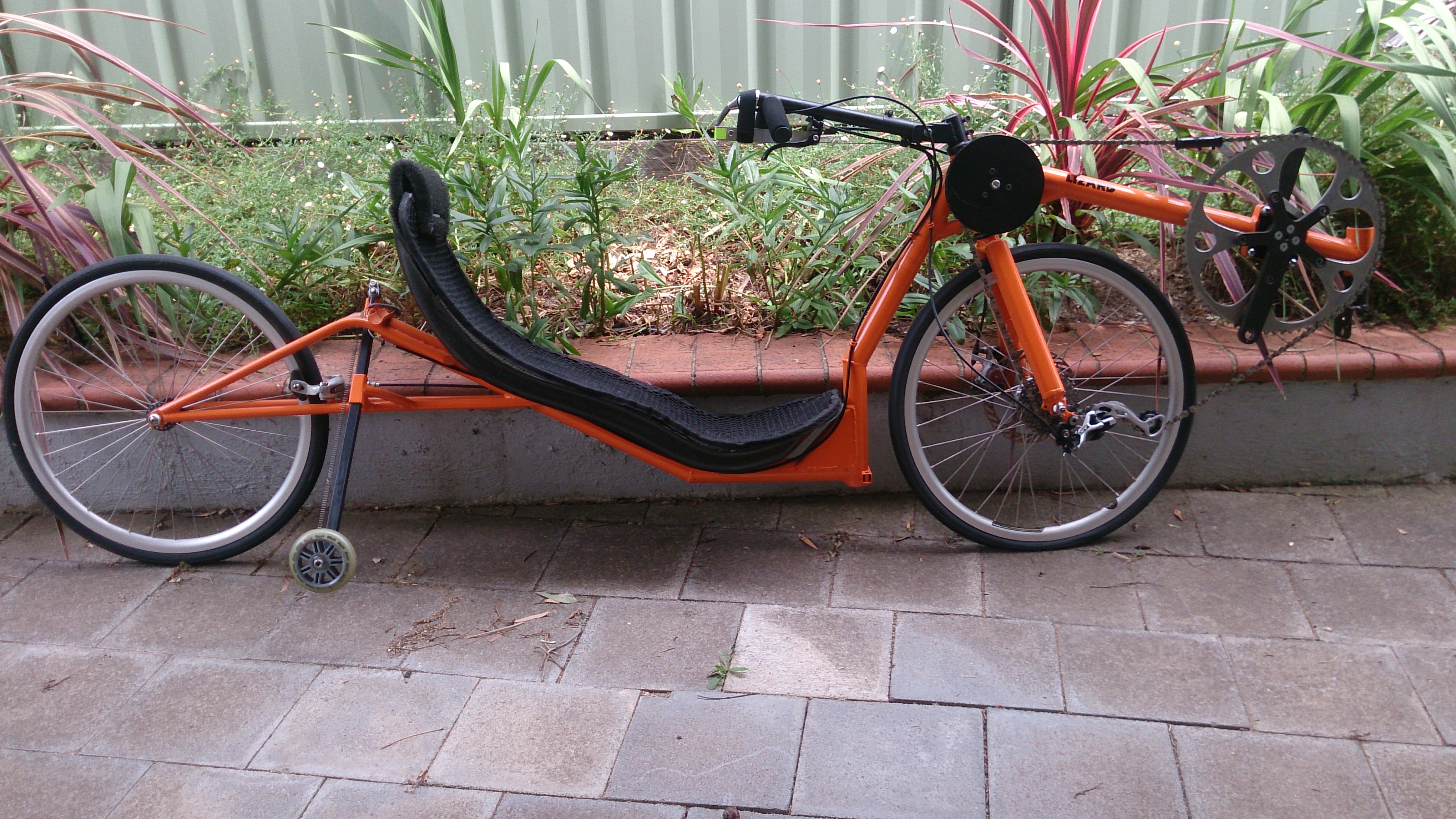 Contact for more information
Pete poit@ozhpv.org.au 0422103139
Situated in Canberra.
Updated 13/11/2017
Ventisit Style Seatpads
Seat pads made to order
Double thickness = 20mm.
Velcro applied to your requirements.
Brand new, unused.
Normal sizes I make:
850 x 240
950 x 280
$80 each posted in Australia.
Wide pads for velomobiles, rotovelos and mesh seat trikes are possible at extra cost.
Pete Heal 0422103139 poit@ozhpv.org.au
Updated 13/11/2017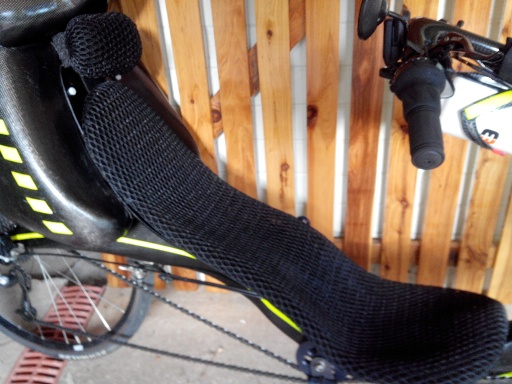 Bachetta Corsa 700c $1,250
http://www.bacchettabikes.com/bike/corsa-700c/
Very good condition – only used for commuting
One of the fastest lightest recumbents (11.4 kg w/ EuroMesh and w/out Pedals)
Large aluminium frame with carbon front fork, to suit a taller rider. I am 6' 2".
Brain box (back pannier)
700 cc wheels
Sram x9
Speedometer
Lights
Mirror
Spare new tire and tube
Contact Brendan 0447324538 or mtgg99@gmail.com
Updated 13/11/2017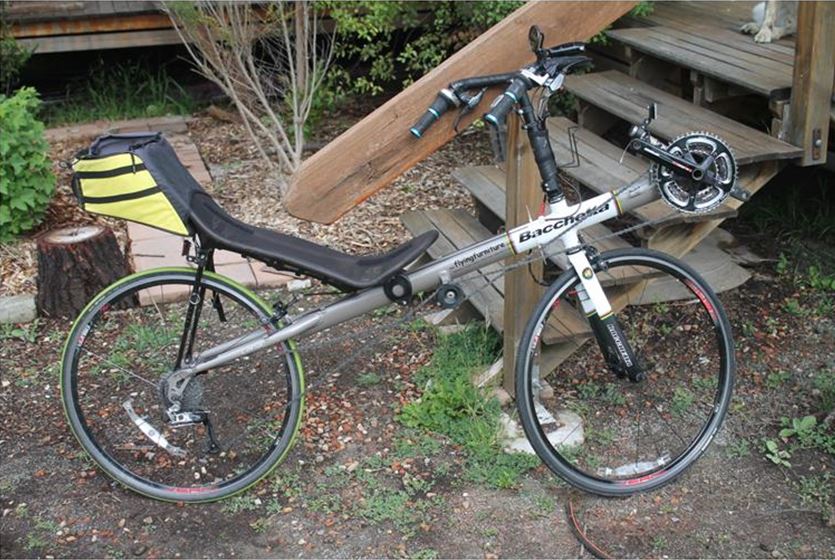 Monowalker Trailmate $500
Trailer for walking with shoulder harness. Converts to a backpack and can be converted to a bike trailer (accessories for bike conversion not included).
http://monowalker.com/shop/index.php/en/shop/trailer/monowalker-pilgerwagen-11-detail
Has done about 1,500 km
Very good condition.
Contact Brendan 0447324538 or mtgg99@gmail.com
​​​​​​​Updated 13/11/2017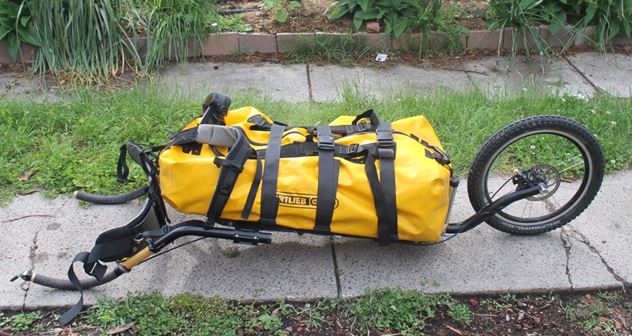 Bacchetta Corsa bike in good condition $1500 (reduced from $1750)
Greenspeed GT3 trike in good condition $1700 (reduced from $1950)
Please contact Lindsay Wilson on 0419611424, wilcare@bigpond.net.au
Both located in Wagga Wagga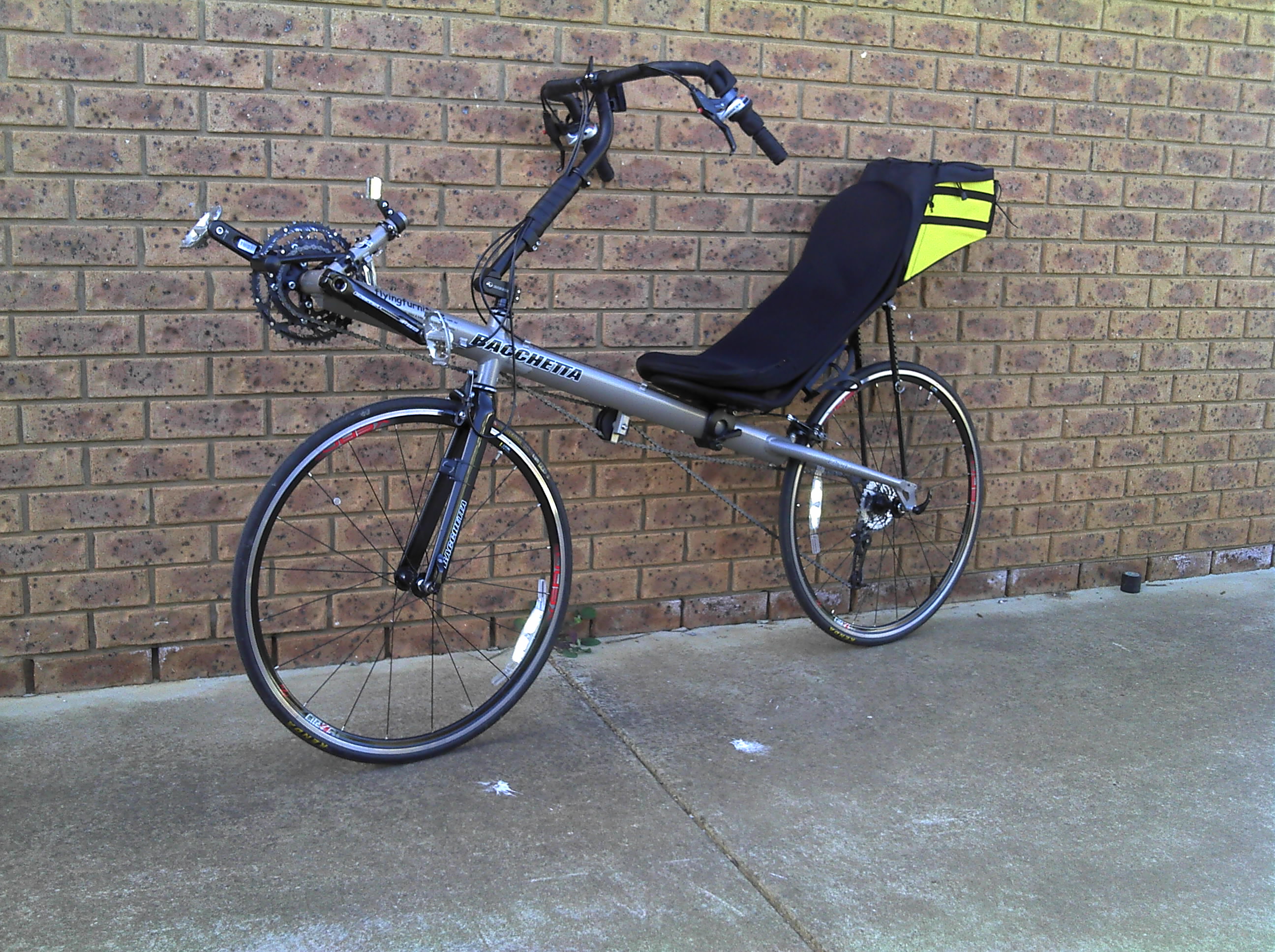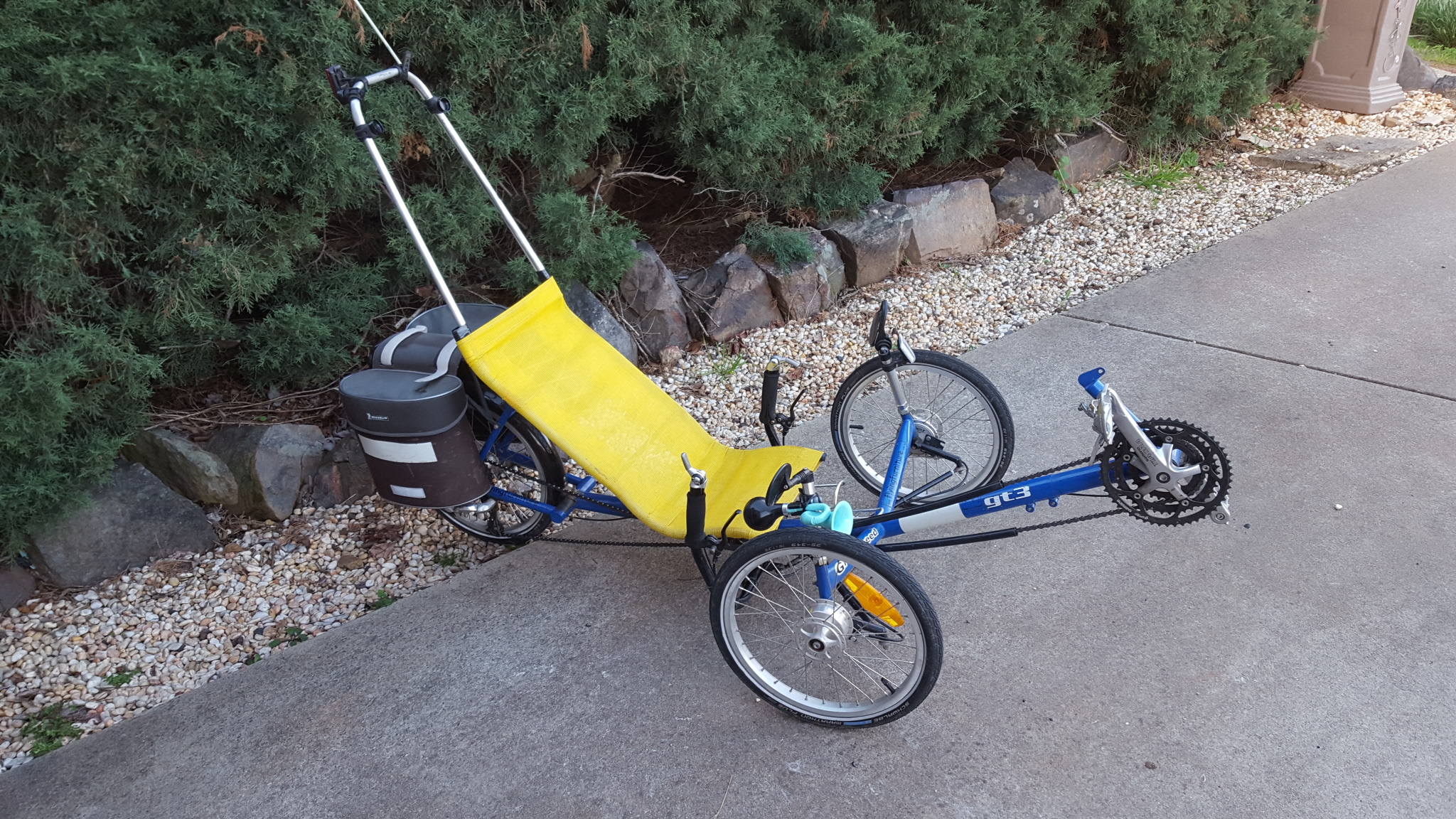 Custom front wheel drive low racer
A very fast bike, frame built by a professional frame builder. This bike has been used mainly as a training bike and within a custom streamliner shell. With a mid drive this bike has a broad gear range, and would suit someone wanting to experiment with speed bikes. Better suited to the velodrome or track than the road.
Features 8 speed cluster with XT long cage derailleur
Front disc brake (cable). 20" wheels with Schwable Durano tyres
Twist grip shifter, custom steerer and fully adjustable boom.
Look Keo or SPD pedals. Trisled carbon seat and foam pad.
Provision for landing gear style wheel (for streamliner)
$1500
Contact Mick on 0403 484 122
​​​​​​​Updated 13/11/2017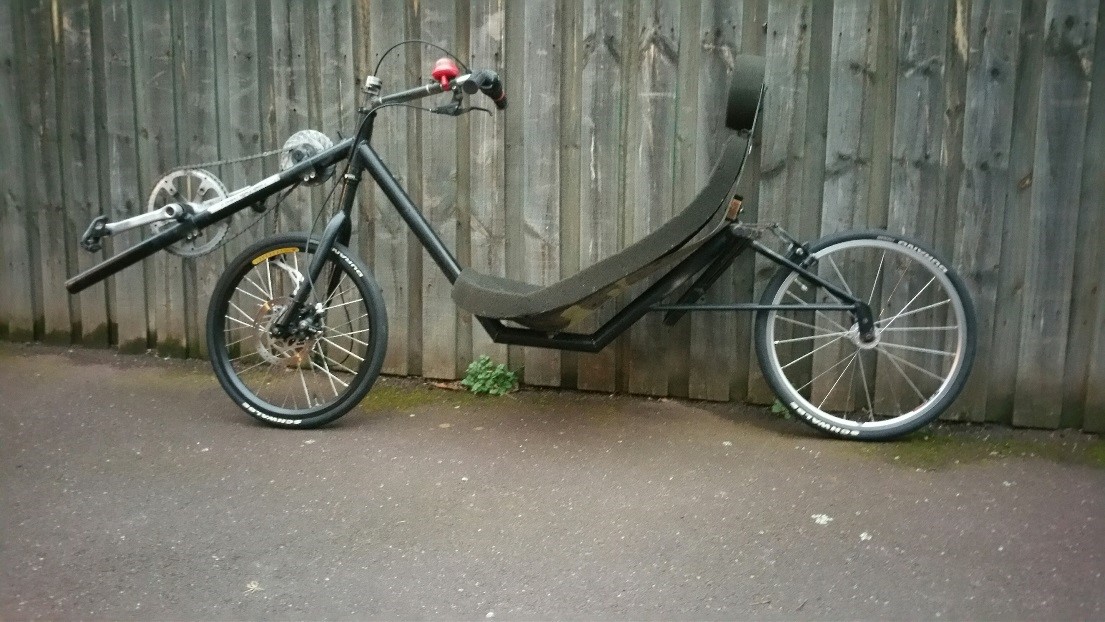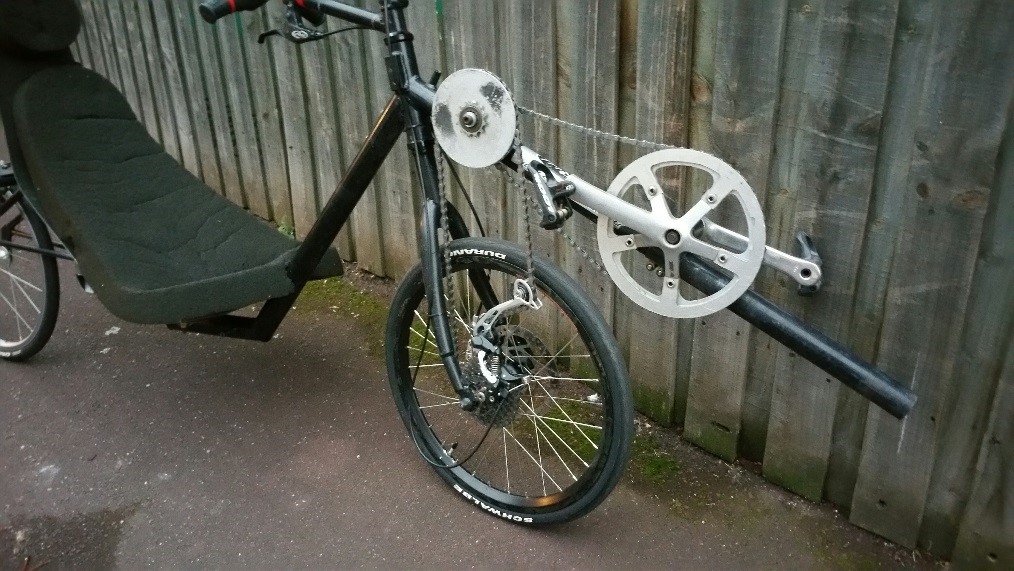 LOGO HANDMADE TRIKE….No 14
Loads of fun, dependable and tough..
Always serviced and maintained…
Fantastic machine was my daily commuter ride.
very comfortable……
CONTACT DETAILS:
JO
Victoria
0438 553 340
PRICE : $1500 ono